Watch Alejandra's FREE Get Organized Video Series To
WAKE UP FEELING ORGANIZED!
3 Easy Things To Do Tonight To Feel More Organized Tomorrow
Sign Up Below
…to get instant access to my private video series!
Meet Alejandra, Your Organizer & Coach
Alejandra Costello is a Creative Organizing Expert who shows busy people how to start getting organized and declutter their homes, minds, and lives with easy-to-follow (and fun!) organizing video tutorials. To date, Alejandra's organizing videos have been viewed over 100 million times by people in over 100 countries around the world. Named 1 of the 5 most organized people in America by HGTV, Alejandra's creative expertise has been featured in Good Housekeeping, Good Morning America, Oprah, The Washington Post, Inside Edition, Family Circle, Woman's Day, Parents Magazine, The Wall Street Journal, and CBS.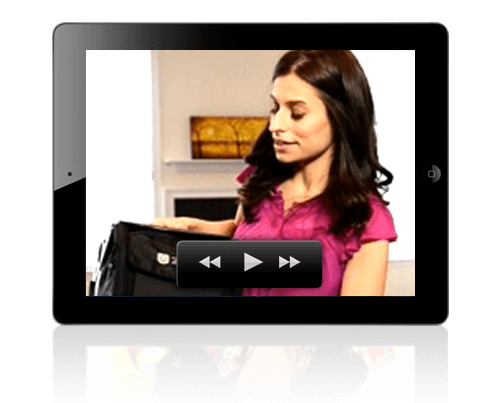 I'll give you 3 small things you can do tonight to start feeling organized tomorrow!
The hardest part of getting organized is just starting. That's why I developed this 3-Day "Quick Start" Video Series that will get you excited about starting to get organized! In it I show you 3 super easy things you can do tonight to feel more organized when you wake up tomorrow. By the end you'll wake up feeling great, make progress, and be motivated to continue getting organized.
Here's exactly what you'll get:
3 easy organizing tips you can implement tonight to get started
The motivation you need to easily get started
Powerful solutions to break the bad habits that hold you back
What do others have to say about my "get organized" training?
I created this video training to help you get back on track to start getting organized. But don't just take my word for it. Check out some of my favorite comments from the 249,273+ others who've already used this training:
---
---
---
---
---
---
---
---
---
---
---
---
---
---
---
---
---
---
---
---
Sign Up Now
…to get instant access to my private video series!
Do You Know Someone Who Needs Help on How to Start Getting Organized?
Share this page to help others start to get organized!